Writing And Self-Publishing
In 5 Bite-Size Steps
Who else is a mom obsessed with writing and wants to get self-published? Scary thought? Yes, it can be, but the scare can go away if we take the lid off the mystery.
You can move from zero writing to hero writer and self-publish your work in five easy steps. When you know the steps, the strategies, in doing anything, it takes the scare out of it.
When I am learning something new, I love pulling everything apart and break into bite-size pieces. It makes learning easier. Rather than focusing on too many things at once, focus on one. Take a look at each piece, and work on one piece at a time: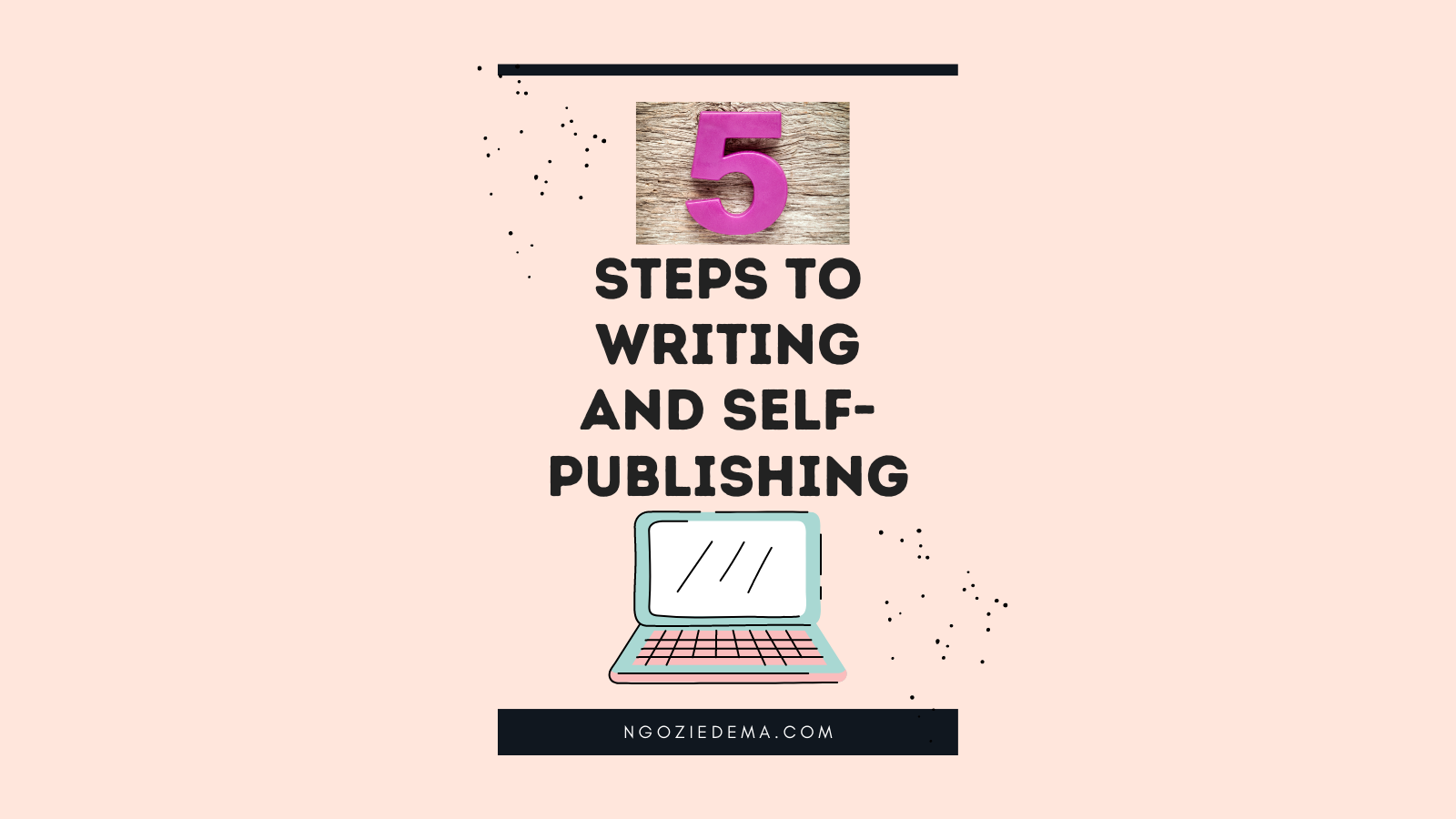 The #5 Steps to Writing And Self-Publishing
Get Ideas. Every good book starts with a great idea. Where can you get inspiration for your book? From the simple, everyday things around you. Find inspiration from family, friends, the environment. Your experiences in life, your work, school, just about anything. You are writing for people with feelings like you. So, you can write a book on just about anything people do. If you follow me on Instagram (which I strongly recommend you do), you will meet my fictional character, Anna. She chose to write on "How to grow tomatoes," which is one of her passions. Will anyone be interested in that? She must research.

Research. Anna is not sure if anyone is interested in growing tomatoes. So, she asks people around her, family and friends. Anna also searches online. She went to the library and talk to people anywhere who are interested in books.

Writing. Here comes the fun bit. Anna, our fictional character, has researched her topic and is now certain people are waiting to buy her book. She goes to work. Commit to a time when she is not distracted, and start writing. It is not easy. She needs to fight imposter syndrome. She also fights procrastination and learns to say no to all distractions. Consistency is the key. She writes until the last word!

Edit and Format. You have written all that beautiful stuff. What next? Pass your manuscript to someone who can look through your work. You want those 't's crossed and i's dotted'. Engage the services of an experienced editor to help your readers have a lovely experience. You also want your manuscript converted into a format your publishing platform requires.

Launch and Publish. Congratulations at this point. Your book is ready. Pull out the drums and pat yourself at the back. You have done a great job! Tell everyone around you and hit the publish button. Take a break if you can.
Is that everything? No! Self-publishing is not a set and forget system. You need to tell others about your book and actively market it. Here is where much of the work lies. So, you need to try different things and settle for what is best for your book. Join the Facebook Group below and signup for my course From Zero writing to Hero writer out soon!

---
 Let's Connect, Sign Up For My Newsletter Below: