Okon The Tortoise And His Beautiful Daughter, Adet
I am very please to present this week's story to you, Okon the tortoise and his beautiful daughter, Adet. It is an adaptation of a Nigerian folklore for Storytelling with Ngozi podcast and youtube channel. Talking about Nigeria fills me with nolstagia and I am glad to talk about a Nigerian city.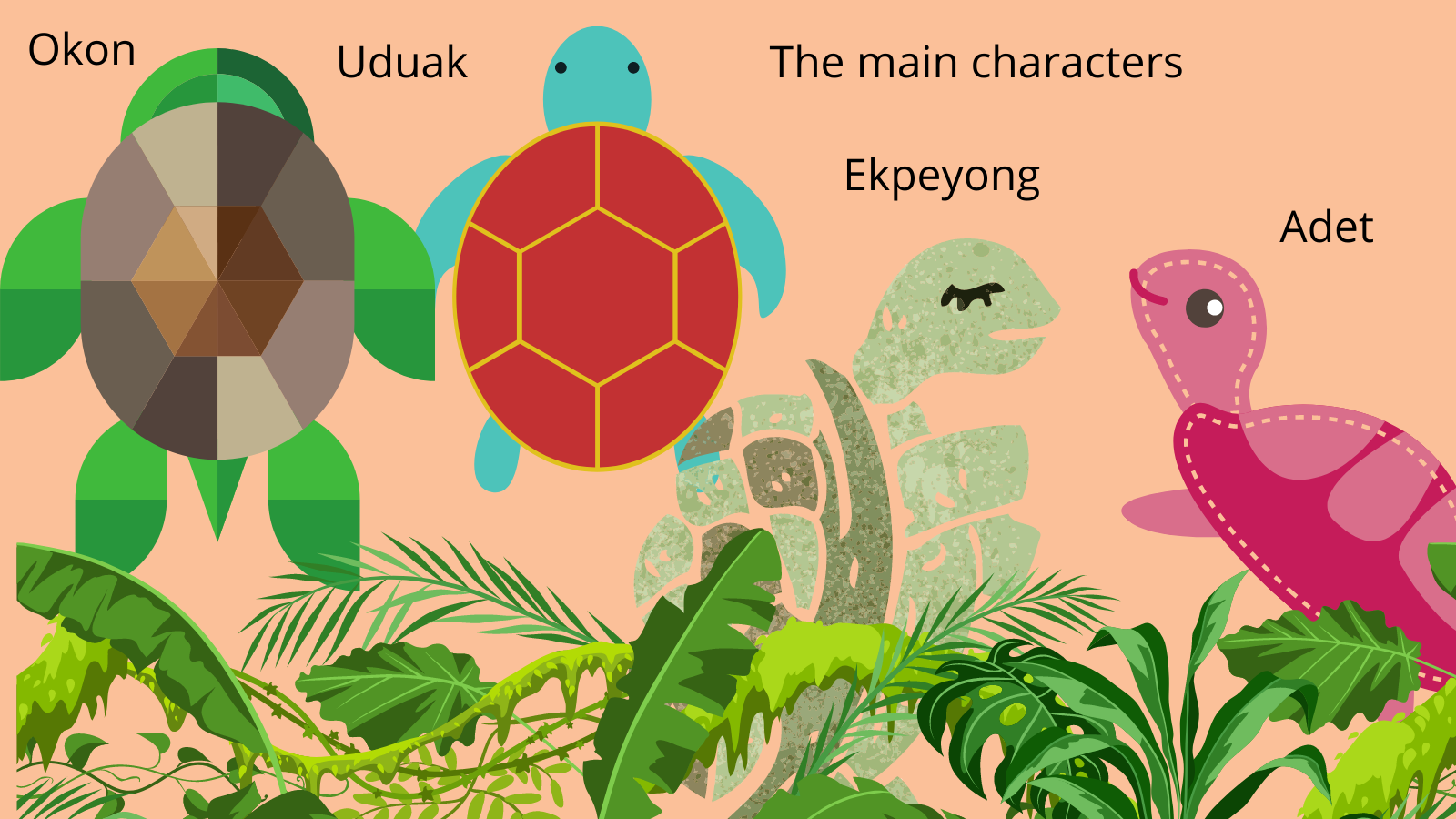 The setting is in a city in Southeastern Nigeria. The capital of Cross River state in Nigeria. Calabar is a very old town and one of the first towns the British arrived in Nigeria. You can see relics of old buildings built by the British.
Calabar is about 300km from the Obudu plateau which is home to one of the finest resorts in Nigeria. Put this on your bucket list of places to visit. It is spectacular.
Their language is called efik. The people of Calabar are famous for their fabulous culture and excellent cuisines which icludes one of my favourite vegetable sauces, Afang, it is a must-try. Now, I want Afang and pounded yam for dinner!
I will spare you the trauma of thinking of your next meal and jump right into the story.
Okon the tortoise was poor. Although kind and helpful, he was looked down upon by his neighbours. One day, a chance meeting between his beautiful daughter and the Prince changed everything! Now listen to the story here.

What Can We Learn From The Story Okon The Tortoise?
What can we learn from the Okon the tortoise story? If you have things like talents,, skills or stuff like toys or money that others do not have please do not look down on them. And look out for those who do not have people to hang out with.
Terms Used In The Okon The Tortoise Story?
In today's story, you heard the terms fattening rooms and fufu. What are those?
In ancient times, the Efiks(people of Calabar) send young brides-to-be to fattening rooms where they are fed with a lot of food so the young bride is bigger for her wedding. It is seen as a sign of beauty and that the young woman is well cared for.
Not everyone go through fattening rooms these days but it is still a custom in that region.
As you may have noticed from this story, what is condered beautiful varies from place to place, culture to culture.
In many places, there is too much emphasis on beauty and a lot of very pretty young girls may see themselves as ugly. You are not ugly. Never allow the preferences of other people to make you feel bad about yourself. Love the beautiful person that is you.
Fufu is a dumpling made from cassava. The cassava is peeled and soaked untill fermented. It is then, grinded and sieved. Then, cooked on the stove until it thickens into the required texture. It is served with vegetable sauces like Afang.

Fun Facts About Tortoise
Tortoise live longer than many humans. They could live up to 100years or more.
Most tortoise are vegetarians.
They are found in the desserts or tropics.
Tortoise are reptiles.
They can be house pets if you fancy them.
Activity On Okon The Tortoise
Draw a picture of your favourite tortoise and find more fun facts about tortoise. 
Have A Picture On This Week"s Story?
Do you have a picture on this? Share it!
You will find the best stuff on the blog! Check out the following:
Like this post? Share it!
---
Fresh-squeezed how-to tips on book writing and busy mom life delivered to your inbox weekly.
My mama taught me never to brag. But permit me just this once to brag. Our emails kind of rock. This is where all the magic happens. Sign up for regular pep talks, inspiration, and all kinds of substance-packed goodness. Let's connect before you say goodbye.