Tyson The Lion Who Did Not Listen
Tyson the lion, was a young cub, confident and strong. He thought he could take on just about anyone. His mother though knew better and advised the young cub to be careful, but, he will not listen to his mother's advice. What happens next?

This week's episode is a South African folklore that has been adapted for Storytelling with Ngozi. Check this out on Youtube or listen on the podcast below.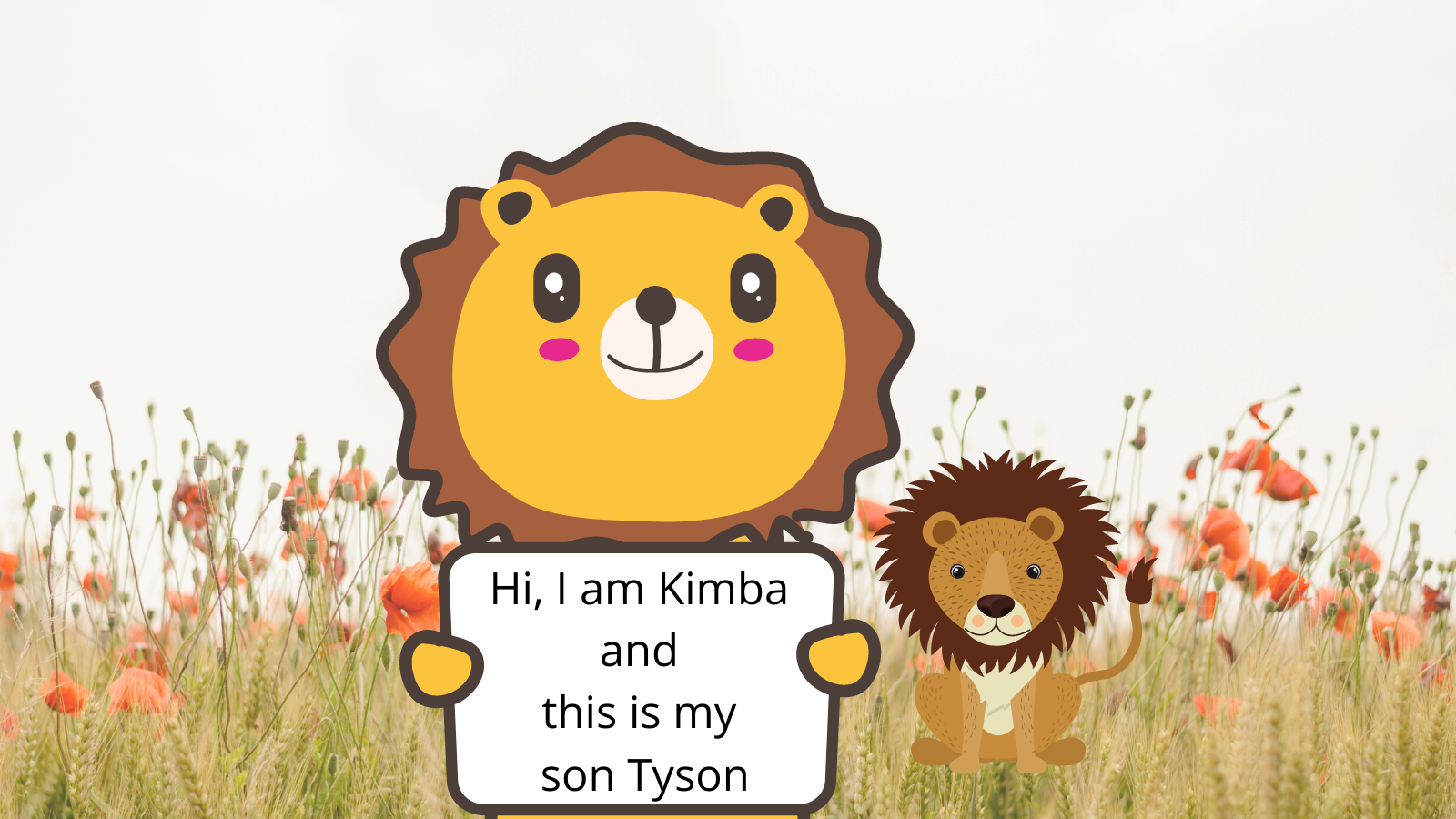 Lessons From The Tyson The Lion Story?
This is a beautiful story to help kids to see the need to follow their parents advice. In the Tyson the lion story, Tyson thought he had everything under control as he is stronger so he could take on anyone. 
Sometimes, little ones may think they know better, if you are a parent you need to loving help them see the need to follw instructions for their own safety or sometimes for the safety of others.
Also just because you are stronger or because you have more privilleges than others, you do not want to bother them for no apparent reason. Even if there is a reason, it might not be a smart thing to do.
Fun Facts About Lions?
Lions are the largest wild cat know to man. The tigers are the largest.

Lions are mammals. That means they have hair, fur, their females secret milk to nurse their young and they give birth to live babies, they are warm-blooded, meaning they maintain a stable temperature above the temperature of their environment.

Mammals live in communities known as pride. Each pride has males, females and baby lions.

The female lions take care of the pride by hunting for food, nursing the cubs. The male lions protect the pride from a rival pride or other predators.

Lions are carnivores that mean they hunt other animals for food. 

Although in many children's book and movies, lions are said to be King of the jungle. However, this cat does not live in the jungle but in open grasslands, on the plains of Africa where they hunt for food.

The average lion weighs 500 pounds which is about the weight of about 10-12 6year olds with an average weight of 50-60pounds.

Lions are under threat of extinction. That means if we do not protect them, we won't have any lions left. We need to protect them and other animals that are cruelly hunted by man.
Activities To Do
There are many videos about lions for kids online. Have a look at some of these to see if you can pick out anything else about lions. And it is always fun to draw a picture of our main character for the week. A drawing of the lion will be a great activity this week.
Use the box below to send us your picture. Subscribe to the newsletter and follow on social media if you are a parent.
Have A Great Picturet ?
Do you have a great picture? Please share it!
You will find the best stuff on the blog! Check out the following:
Like this post? Share it!
---
Fresh-squeezed how-to tips on book writing and busy mom life delivered to your inbox weekly.
My mama taught me never to brag. But permit me just this once to brag. Our emails kind of rock. This is where all the magic happens. Sign up for regular pep talks, inspiration, and all kinds of substance-packed goodness. Let's connect before you say goodbye.